E-Type V12 Purchasing Guide
The final model in the E-Type range, known as the Series 3 or E-Type V12, was often overlooked by collectors in the past, favouring earlier variants in the E-Type range. However, in recent years the Series 3 has been subject to a rise in desirability and value with informed collectors and enthusiasts now recognising the attributes unique to the Series 3 that make it a compelling vehicle to own. To better understand just what makes the Series 3 an E-Type to consider, we have outlined the key differences that set the Series 3 apart from the rest.
Usability
Compared to earlier models the Series 3 offers far superior usability, and as such are often the choice for those looking to use this superb grand tourer as it was intended. Thanks to slightly larger dimensions, the interior is more spacious and comfortable. The longer wheelbase and slightly heavier kerb weight compared to earlier models results in a refined, smooth driving experience, but of course, the jewel in the crown of the Series 3 is the stunning V12 engine.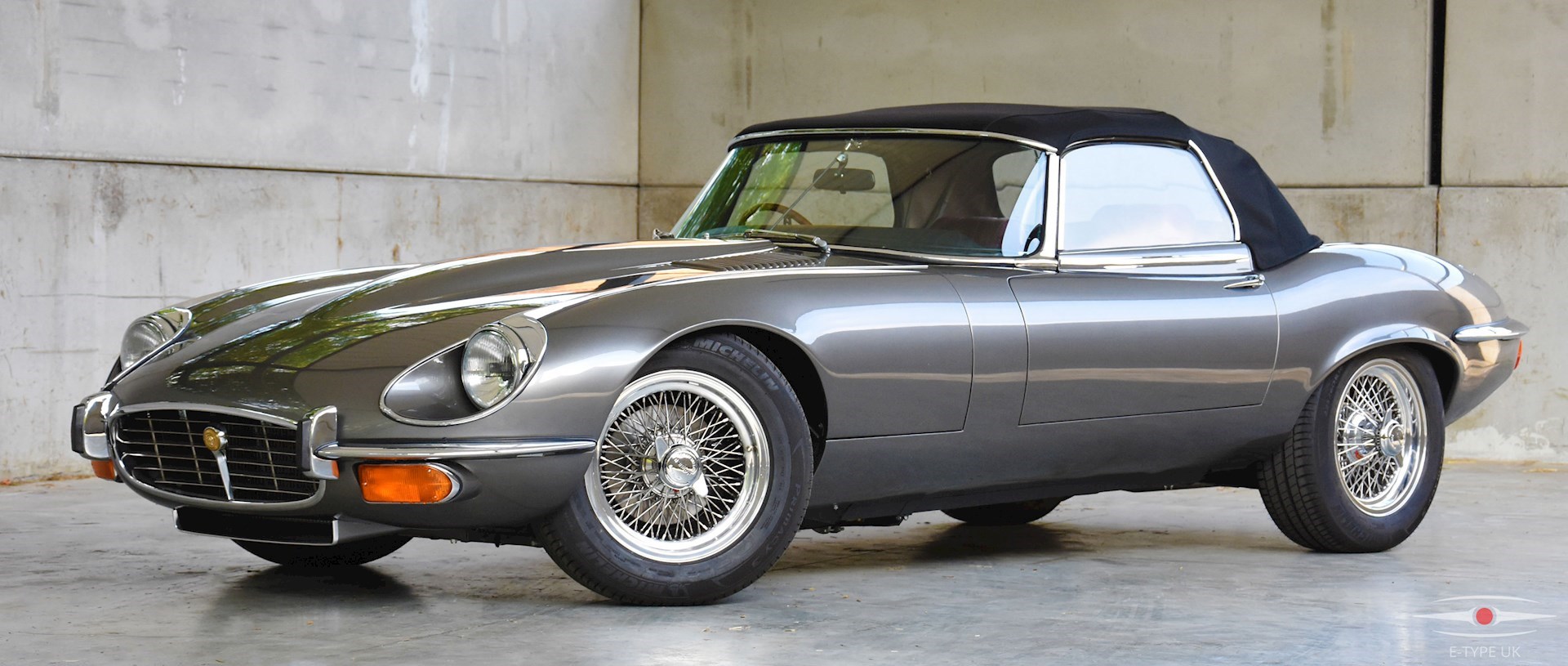 All New V12 Engine
Only offered in the Series 3, the 5.3-litre V12 engine creates a totally different driving experience compared to earlier models. Aside from increased performance, a major benefit of the V12 is apparent at high speeds with the capable engine featuring improved torque and linear power delivery throughout the rev range. Furthermore, the V12 is a more modern, sturdier engine from a maintenance perspective and can also be greatly improved by upgrades such as fuel injection from reputable specialists.

Engineering
As you would expect, throughout the ten years of E-Type production prior to the introduction of the Series 3 there were countless improvements that were applied to the final model. Power steering, air conditioning and improved braking and suspension components are major benefits of the Series 3, with the model itself better positioned for upgrades than earlier models. From gearbox upgrades to the aforementioned fuel injection, the Series 3 is a model that responds particularly well to these reversible improvements.

Pricing
The Series 3 E-Type V12 was only produced in two models, the Open Two Seater and the Two Plus Two. Of these models, the convertible variant is the most desirable and prices are higher as a result. The Two Plus Two is a more practical offering, thanks to its cavernous rear hatchback, and is therefore one to consider for those looking to travel long distance. As with all E-Types, prices are higher for low mileage or special edition variants, but the Series 3 remains a good buy despite rising prices, provided the right car is chosen.

No longer left in the shadows, the Series 3 E-Type is now seeing its time in the spotlight. If you are considering purchasing such a car, or have any further questions on the model, the E-Type UK team are available to answer any queries you may have.