Jaguar E-Type Series 1 For Sale
All of the Series 1 E-Types we have for sale are presented at the highest standard. Here at E-Type UK, we restore, service and even upgrade the Series 1 E-Types for sale. Our purpose built facility houses an expert team of mechanics and technicians that are dedicated to restoring the classic car to its former glory. One of the most popular cars in history, the Jaguar E-Type saw a number of models and redesigns that can be categorised into three series. Series 1, of course, includes the very first model and all models of the car from 1961-1968. This is one of the most popular models of the car and we often have a wide range of Series 1 E-Types for sale.
We have a number of Series 1 E-Types for sale and can help you to find the perfect car. Our purpose built facility means that we can provide the perfect support and offer upgrades to your Series 1 E-Type Jaguar. We also offer a range of cars at different stages of the restoration project. So whether you are looking for the finished product or you want a project that you can work with us on restoring, we have the perfect E-Type Jaguar for sale for you. We provide upgrades to your Series 1 E-Types such as fuel injection, 5-speed gearbox conversion and braking system upgrades.
If you are looking for an exact model in the series 1 E-Type range then we can help you. Even if we don't have the car you are looking for in stock, make sure you still get in touch. All of the Jaguar E-Types we have for sale go through a thorough inspection to ensure they are of the highest standard.
Looking for something else? Make an Enquiry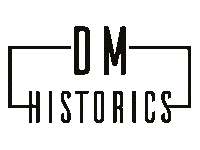 DM Historics are passionate classic car specialists offering various services ranging from brokerage to personal collection management.