Restoration Projects For Sale
Offering E-Type UK approved Jaguar E-type restoration projects, with the availability to fully restore each classic by our team of specialists who are dedicated to just one marque, the E-Type Jaguar, passionate and priding ourselves on providing each example to the high standard.
All E-Type examples have been inspected and approved by the specialists at E-Type UK. Here at E-Type UK, we give classic car enthusiasts the opportunity to restore a Jaguar E-Type to match your exact specification. Our purpose built facility is fully equipped to offer a full restoration service for your Jaguar E-Type and our experienced team are well placed to ensure the highest standards are achieved whilst building your bespoke E-Type.
Looking for something else? Make an Enquiry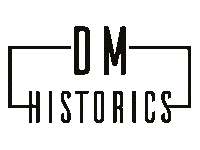 DM Historics are passionate classic car specialists offering various services ranging from brokerage to personal collection management.