Jaguar E-Type Series 3 For Sale
Our showroom includes Series 3 E-Types for sale with a range of models. We have a purpose built facility to repair and restore the classic car and a dedicated team with great experience working on the Jaguar e-type. The series 3 e-type is the last model in the series of cars that were produced from 1970-1974. The final generation of E-Type was adorned with Jaguar's new V12 engine, flared wheel arches and a longer wheel base. If you are looking to buy Jaguar E-Type Series 3 cars then we can find the perfect model for you.
Not only do we have series 3 E-Types for sale, but we also provide restoration services to help return the car to its full glory. We have an experienced team that is passionate about the E-Type and have a great deal of knowledge on the car. We can provide a range of upgrades on the Jaguar E-Type that include a braking system, full suspension upgrades and our flagship V12 fuel injection conversion amongst other improvements. No matter whether you are looking for a fully restored car or you want a project you can work on restoring then we can help. We have Series 3 E-Types for sale in a number of different stages of restoration.
E-Type UK provides a range of Series 3 E-Types for sale in a number of different models and can find the perfect car for you. If we don't have the model that you are looking for in stock, then make sure you still get in touch with us. We will find the perfect car to meet your needs.
Looking for something else? Make an Enquiry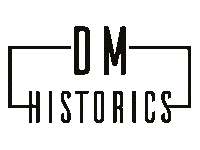 DM Historics are passionate classic car specialists offering various services ranging from brokerage to personal collection management.