Jaguar E-Type Series 3 For Sale
At E-Type UK, we're dedicated to restoring, servicing and upgrading the Series 3 E-Types. Our exceptionally knowledgeable team of E-type specialists make the best use of our custom-built facilities, and we share a passion that elevates our jobs beyond just work. See all of our Series 3 E-Types for sale below.
We are perfectly equipped to help you find your perfect Series 3 E-Type, thanks to the support of our expert team and our purpose-built facility. Ensuring all our Jaguar E-types are subjected to thorough quality controls to the highest standards, you can purchase with confidence.
If you've got your heart set on something specific, even if you can't see it on our website quite yet, please do get in touch. If you have an exact model in mind, we're on hand to make that dream a reality.
Looking for something else? Make an Enquiry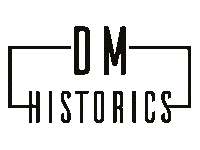 DM Historics are passionate classic car specialists offering various services ranging from brokerage to personal collection management.